Dd
Atomic Design in 1998
When you hear "atomic design" you undoubtedly think of Brad Frost. Interestingly, he was not the first person to develop the method or even the terminology: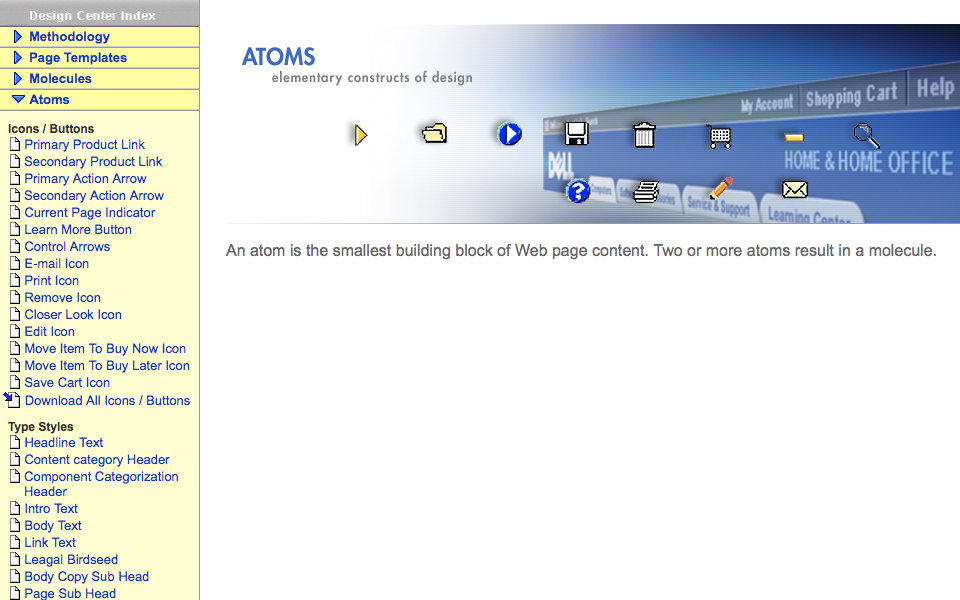 Brad published his atomic design article in 2013. While working at frog I've been digging through the archives, and I've recently learned that Mark Rolston developed and applied an atomic framework as early as 1998.
Mark has since left frog to found argodesign, but I recently worked on a project there and had his e-mail handy.
"Yes, this is my work," Mark said. "I did come up with the atomic concept to help explain our work to the folks at Dell and SAP. It made sense of what at the time was a new way to deliver design—as components. It was just a logical conclusion that we needed both simple components and more complex assemblies. In that sense the best terms I could think of were atoms and molecules."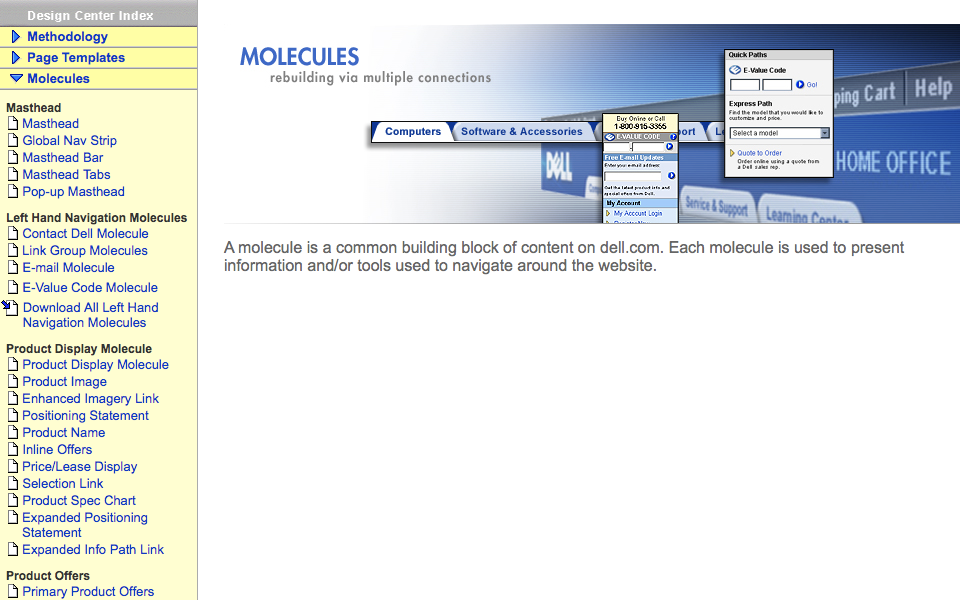 The description of the system found on the Index page, though it's now 20 years old, embodies every bit the same spirit as the recent design systems movement:
The Dell Design Center helps Dell employees and creative vendors maintain a single, global online brand for Dell.com. By adhering to the design methodology and object guidelines in the Dell Design Center, anyone can create and implement new content without diluting the Dell global online brand.

Part reference manual, part cookbook, part toolbox, the Dell Design Center is an up-to-date, online repository of the imagery and methodology needed for Dell.com construction.
When I asked Brad, he said that he wasn't familiar with the earlier work done at frog. "For what it's worth," he remarked, "modular thinking in design is nothing new, and I acknowledge as much in my book."